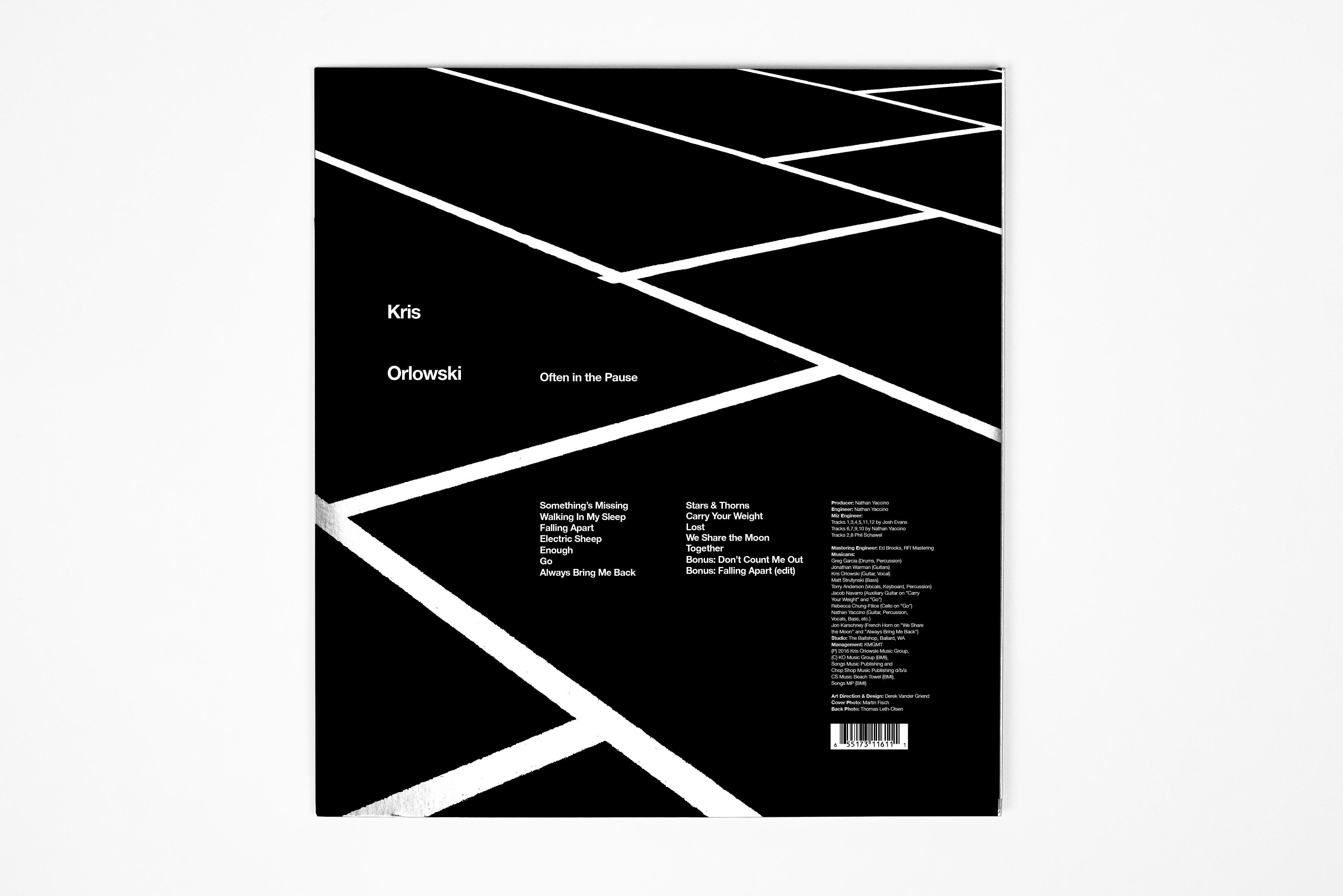 ---
Seattle-based singer/songwriter Kris Orlowski specializes in earthy, honest, emotional, and harmony-drenched folk-pop songs delivered with an eye (and ear) for the cinematic.
For Mr. Orlowski's third album, we created iconic art direction encompassing the emotions of observation, pause and change that exist between the paths we choose to walk every day.
This essentialist approach juxtaposed with the earthy, urban, nature of concrete created a beautiful companion to the cinematic track list.
You can listen to the album
here.