Converse:
All the Stories Are True
Simple, elegant and timeless, Converse Chuck Taylors are arguably the most recognized sneaker silhouette in history. Worn by every generation, these shoes have tales to tell. And yes: All the Stories Are True.

Pulling inspiration from its humble aesthetic, materials and cultural history, we paired down our campaign to an expressive, modular system that only included the essential elements; typography, photography and soul.

By using found materials and a DIY approach, we invited consumers to add their story to the countless generations that have used Converse Chuck Taylors as their platform for self-expression and creativity.





Partnering with W+K, we shot a collection of images focusing on the two mos important aspects; the shoe and its wearer.


Reserved, intimate and personal we showcased each individual and how they transformed a humble shoe into a creative platform for self expression.
Pulling inspiration from the simplicity of the shoes we created a humble, do-it-yourself, system that championed the shoes and culture around them.
Using image, typography, photography, pattern and texture we aimed to create a living system with attainable attributes. Attributes that our consumer would use if they were creating the system themselves.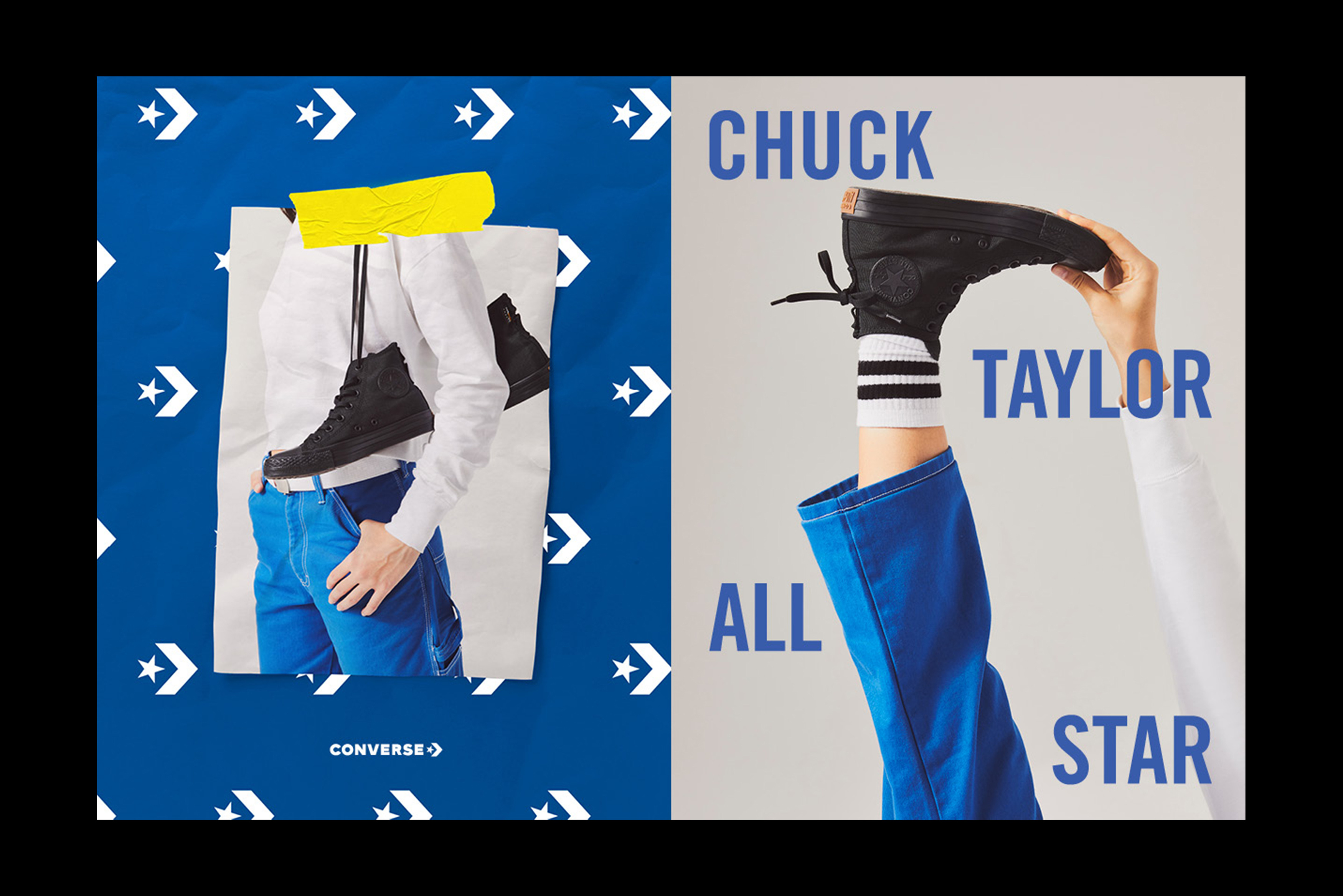 From digital to retail our system connected consumers to the heritage of the silhoute and the stories they create with them everyday.
In the Converse SOHO flagshop we pushed and pulled the system to created a tactile enviroment for users to explore. To feel and create their own memories with brand and add see themselves in footwear.
Credits:
Studio: Big-Giant
Client: Converse

Team:
Chris Hotz
Derek Vander Griend
Kyle Allen
Sam Grunseth
Derek Price
Nicholas Clemens
Maurico Diaz